Hello Ella Claire friends! I'm Shannon and I blog over at AKA Design.
I'm honored to be here to share a fun little fall project with you.
Pumpkin Flower Vase
When shopping for supplies, I was ideally hoping to find a larger pumpkin. But alas the grocery stores don't have them yet. So I settled for this adorable little pie pumpkin. But you could use whatever size pumpkin you like. Just know that it will take a large bunch of flowers to fill it out nicely.
Supplies
pumpkin
mason jar
flowers
water
carving knife
spoon
Instructions
1. Cut the top off of the pumpkin.
2. Scoop out the seeds and either discard or set aside for roasting.
3. Place a mason jar filled with water into the hollowed out pumpkin. You can alternately use a can or cup. Really whatever fits!
4. Trim and arrange flowers to fit in vase.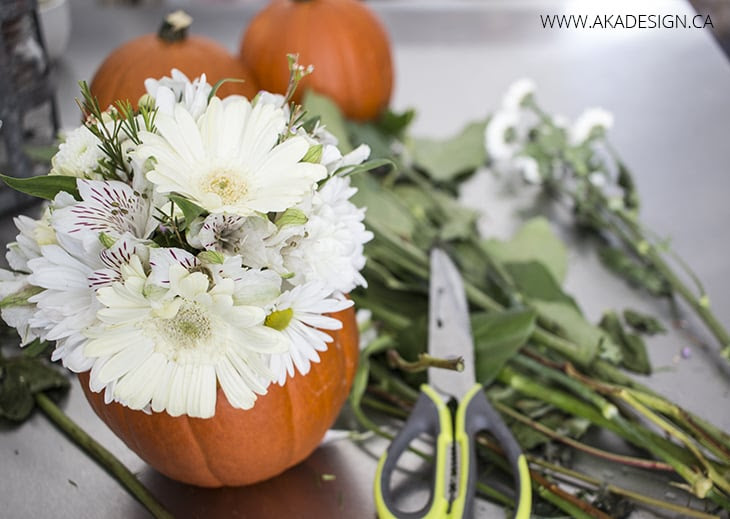 That's it.
Truth be told it was easier than I thought!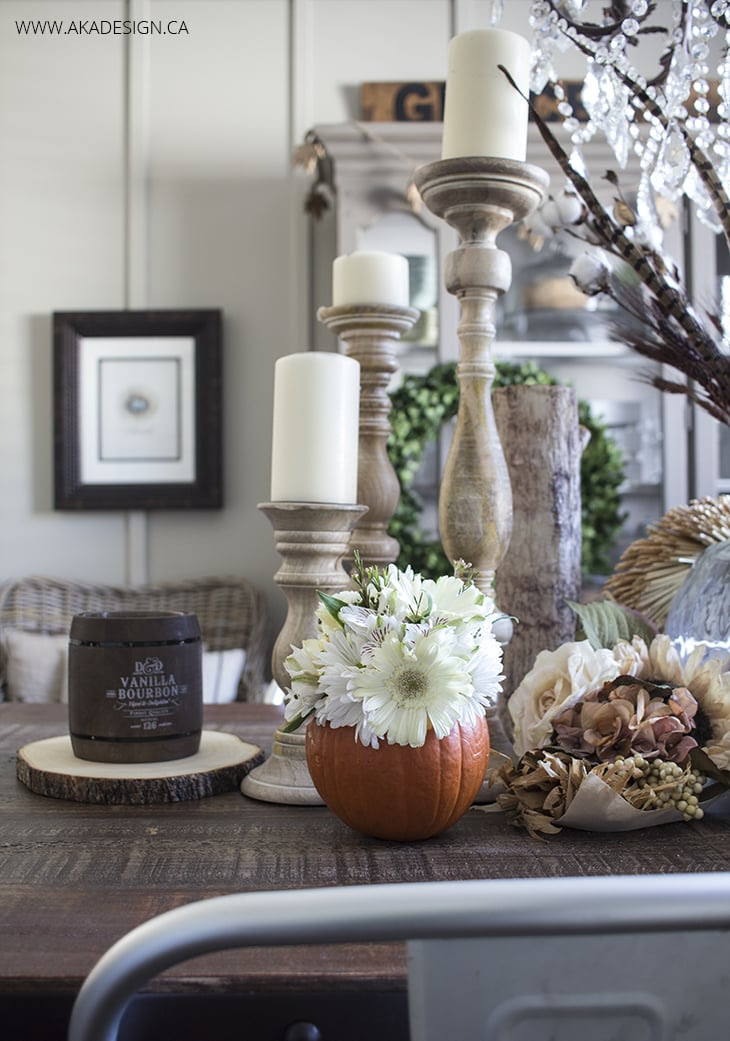 And just in case you're in a fall kinda mood, here are a few more of my fall ideas…
As an Amazon Associate I earn from qualifying purchases.