I have a fun and super easy DIY project for you today! This bathtub tray is so convenient for holding your favorite drink and a book while you soak, and would be a great gift for Mother's Day! I love that it is a functional piece, but also one that looks pretty when the tub is not in use.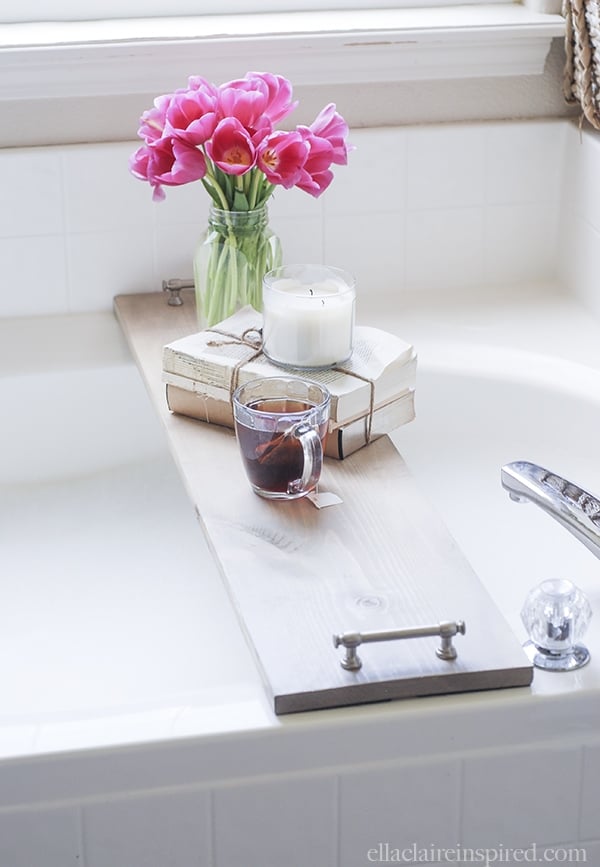 Here is what you'll need...
SUPPLIES:
1x10 pine board cut to width of tub (mine was 39")
sandpaper
stain or paint (my formula for warm gray stain is here)
2 cabinet pulls with screws
self-adhesive grippers
You will want to prepare your board before doing anything else by making sure you sand all of the rough edges. You will also want to make sure any writing from the hardware store is sanded off because it can show through the stain.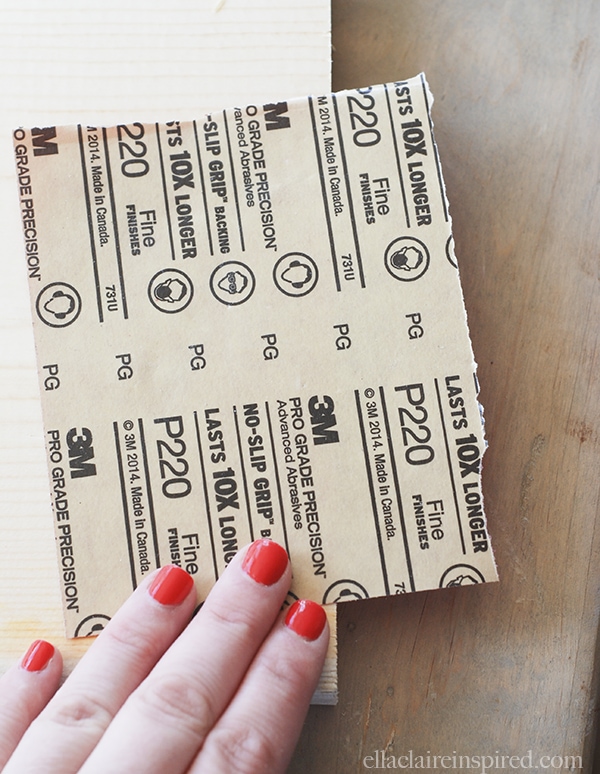 Next, paint or stain your board. There are so many fun options for this step, whether bold or classic! have a lot of painted wood in my bathroom, so I wanted to add a stained piece to the space. You can see the formula for my warm gray stain HERE.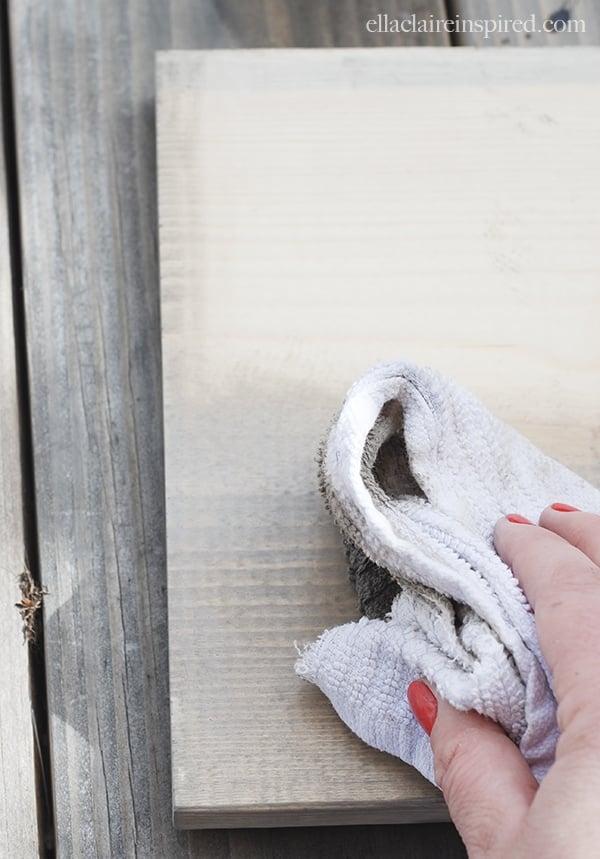 Once your stain dries, you will need to add your grippers to the bottom of the tray. This is an important step since most tubs have a pretty slick surface. These the grippers I used (found at Lowes), just so you know what they look like, but you can find them at any hardware store in the hardware section.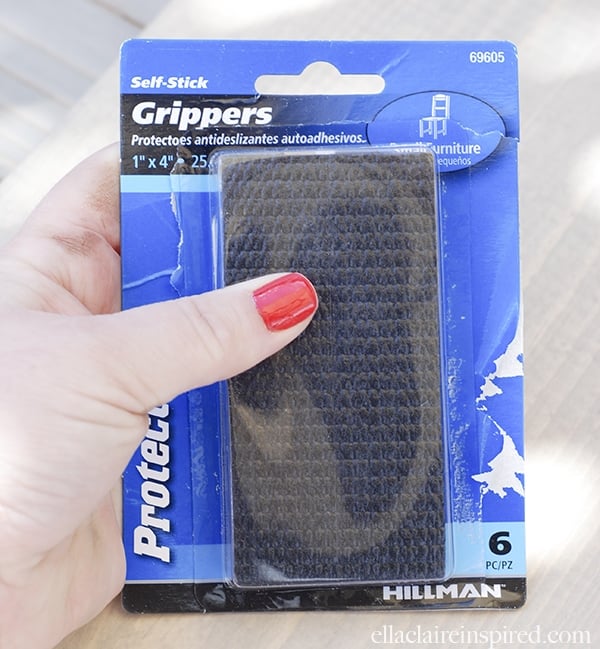 Determine which side you want to be the bottom and then all you have to do is peel off the back of the gripper...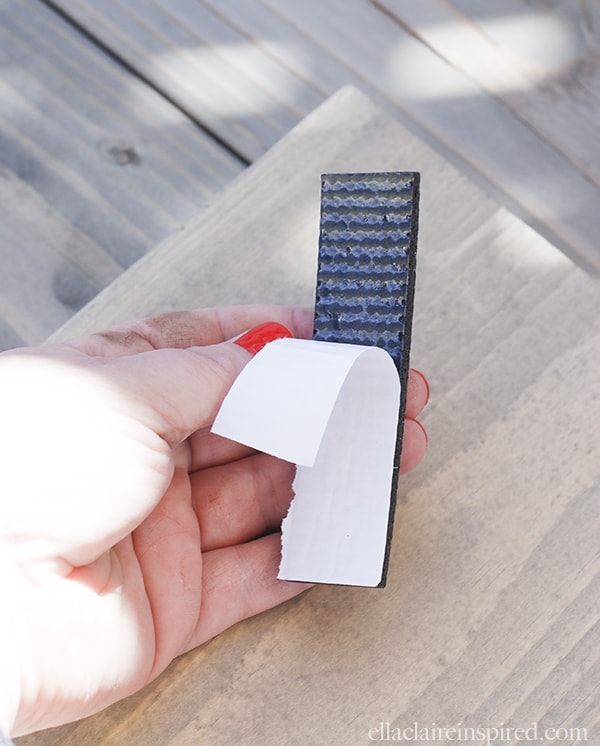 And stick them along both ends of the underside of your tray. I used 2 pieces on each side.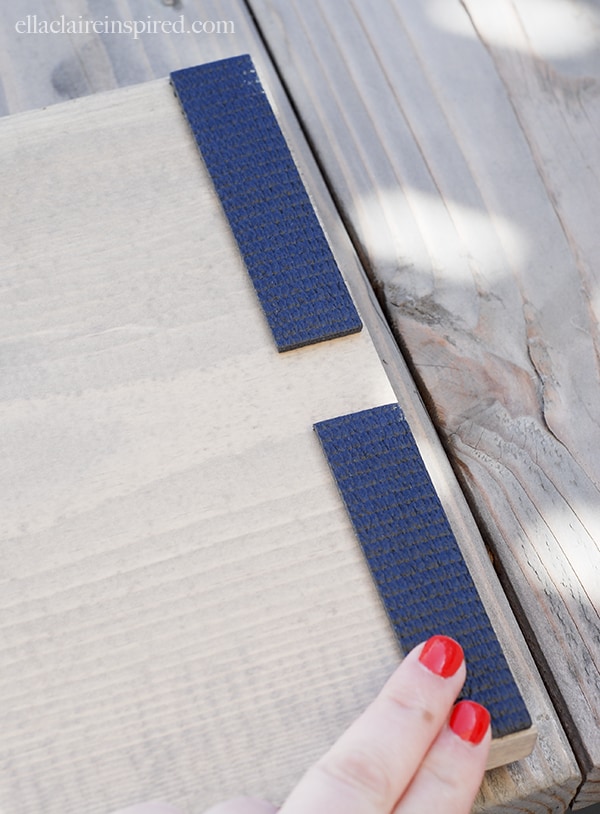 Next, flip the tray over so the top is facing up and install the cupboard pulls on either end of your tray. I also got these handles at Lowes in case you want to use the same ones.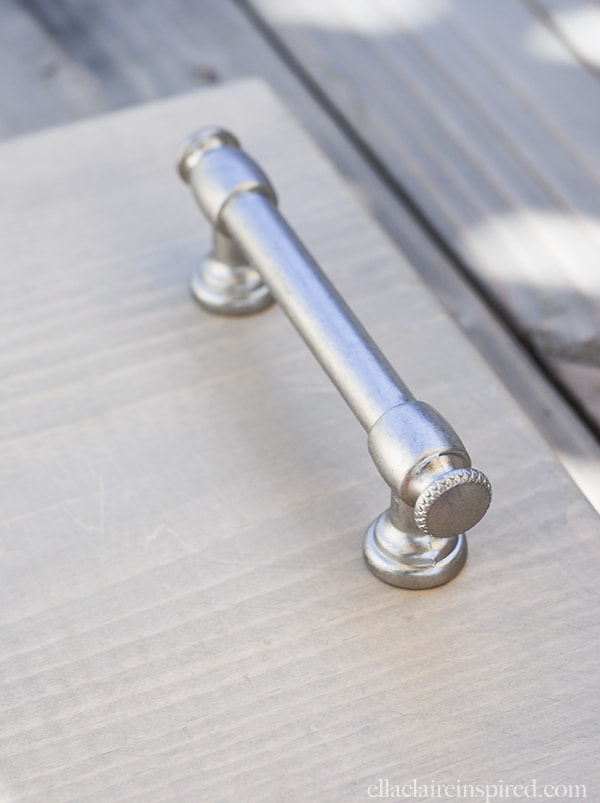 And that's it! It is so easy but makes a huge impact over a tub. I love how it warms up and adds interest to my space! It is also very functional since those grippers really work well. The perfect spot for my book and an herbal tea!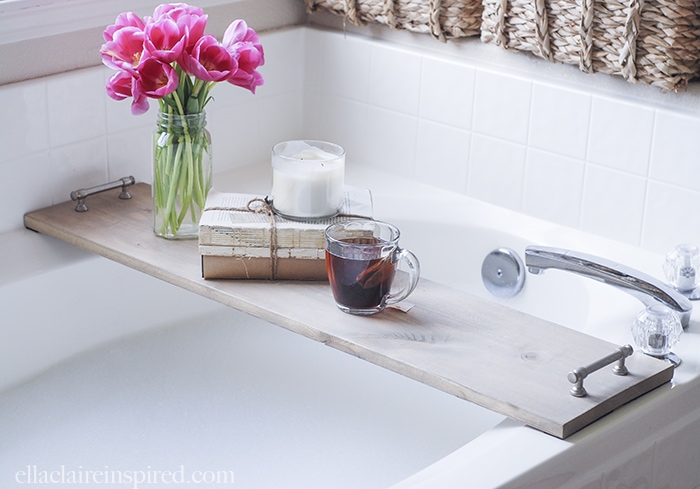 We recently added these DIY shelves to our bathroom and I love how the tray compliments the baskets without being too matchy-matchy.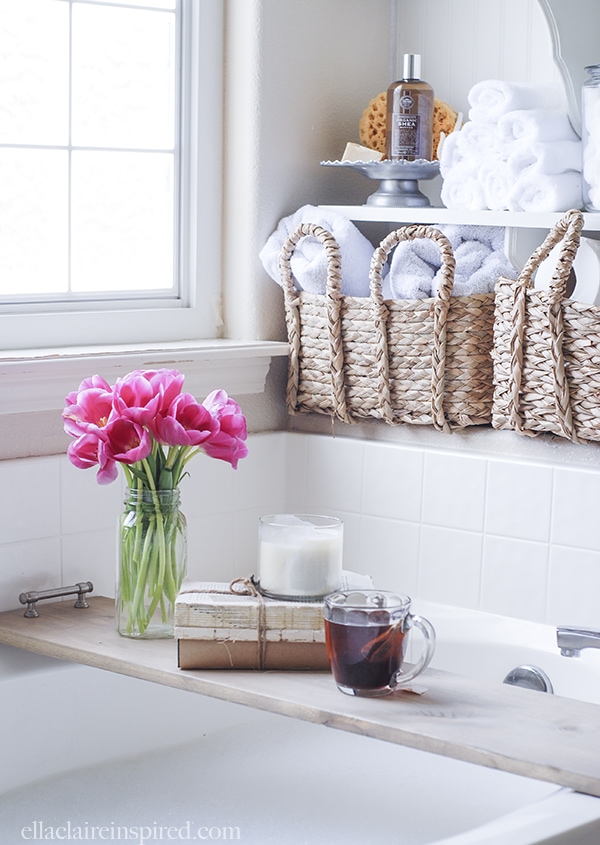 I love that it is a functional piece, but it is also so pretty when it isn't being used. Plus, you can whip one of these up in about an hour! Not bad.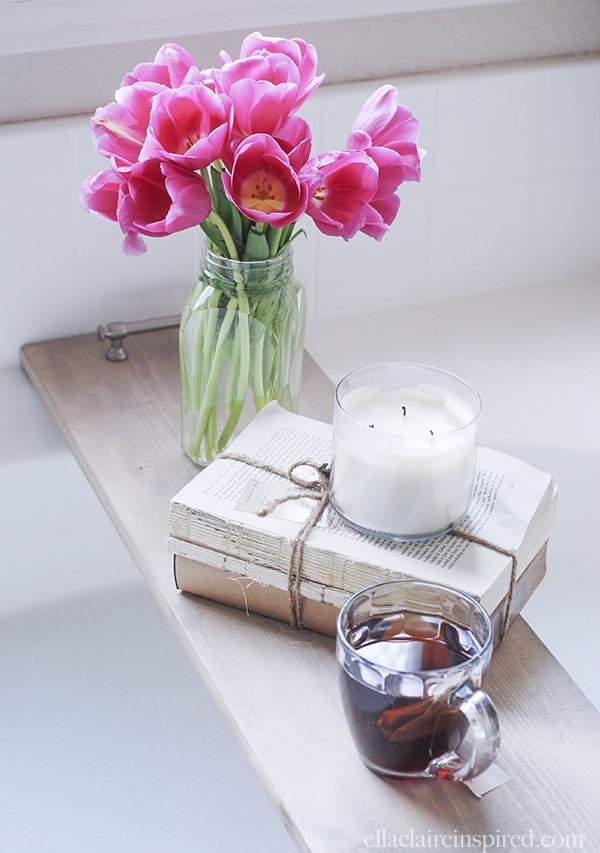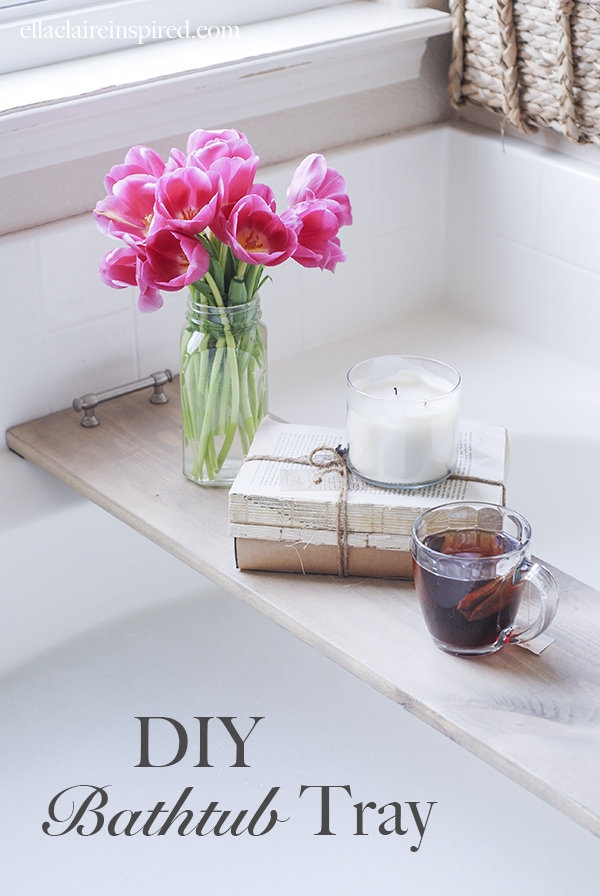 As an Amazon Associate I earn from qualifying purchases.